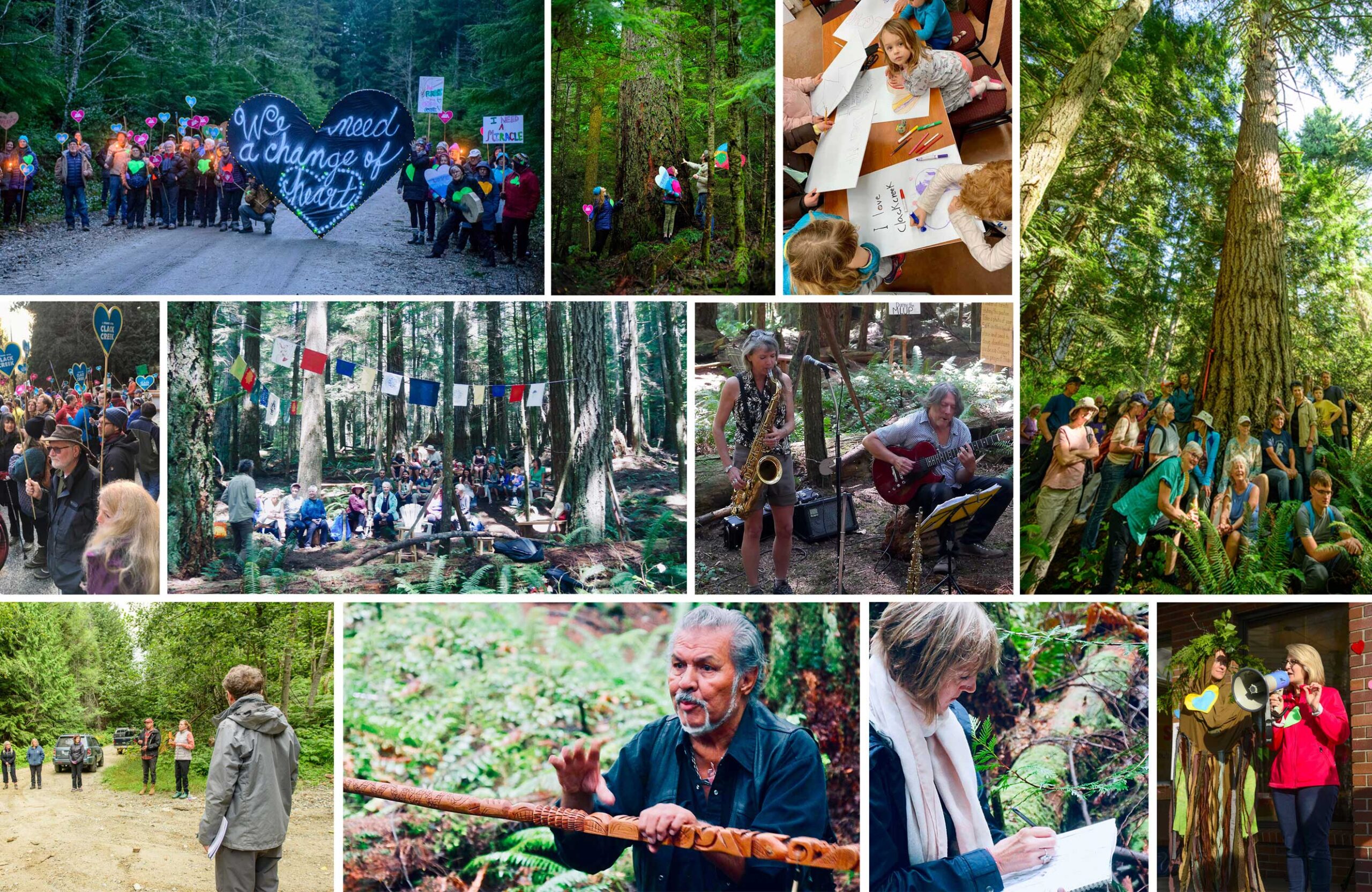 The Living Forest Institute is an inspiring and impactful project that emerged as a collaboration between Wall On The Fly, The Only Animal, and Sea to Sky Meetings, in partnership with our client, Elphinstone Logging Focus. With a shared goal of raising awareness about the endangered Clack Creek Forest, our mission was to engage a broader audience beyond the core protest community.
To achieve this, we conceived the Living Forest Institute, an innovative outdoor school nestled beneath the ancient trees of Clack Creek. Every Sunday, participants were treated to an immersive experience featuring engaging lessons, captivating performances, and thought-provoking storytelling by local artists, musicians, and storytellers. The aim was to create a deep connection between attendees and the forest, fostering a sense of appreciation, empathy, and urgency for its preservation.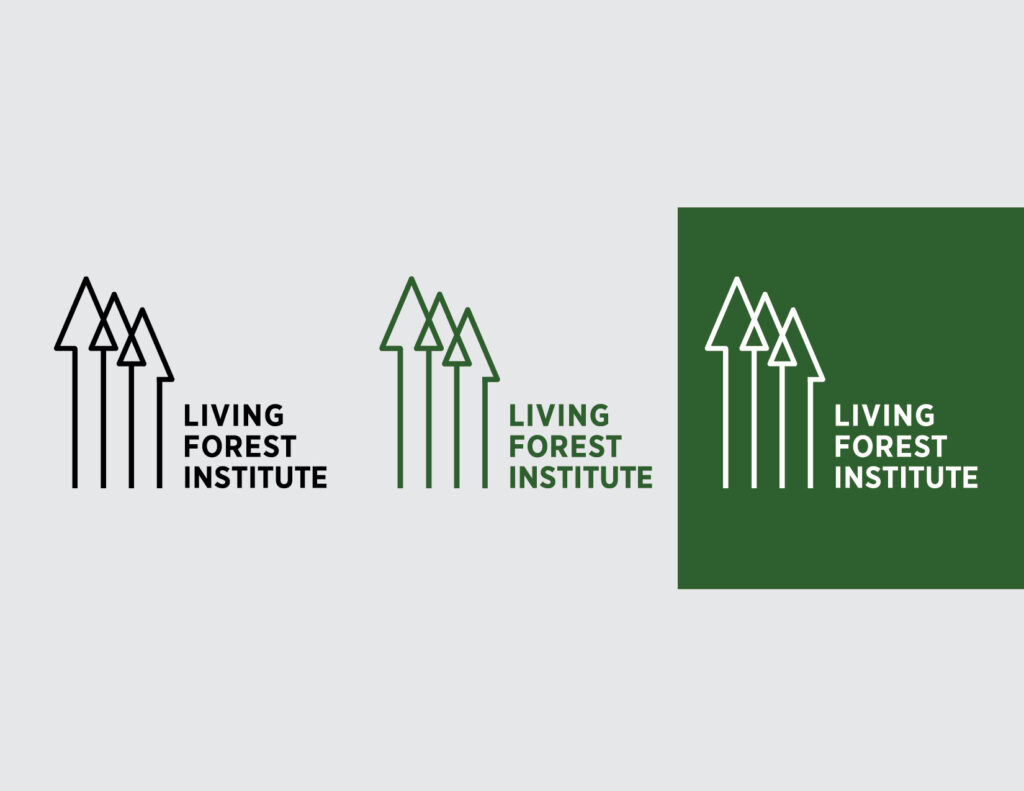 The impact of the Living Forest Institute was truly remarkable. When the logging trucks were scheduled to arrive, the response from the community exceeded all expectations. There were five times as many people standing up against the destruction, and the Ministry received an overwhelming influx of calls advocating for the protection of Clack Creek. Although the battle to save Clack Creek was ultimately lost, we learned .
In 2020, the project was honoured with a Registered Graphic Designers (RGD) 'So Good' Award.
Living Forest Institute has gone on to become its own non-prdofit, continuing to offer summer programming under the trees of the Sunshine Coast's endangered forests. And Wall On The Fly still plays a central role in the strategy and creative direction of the organization.