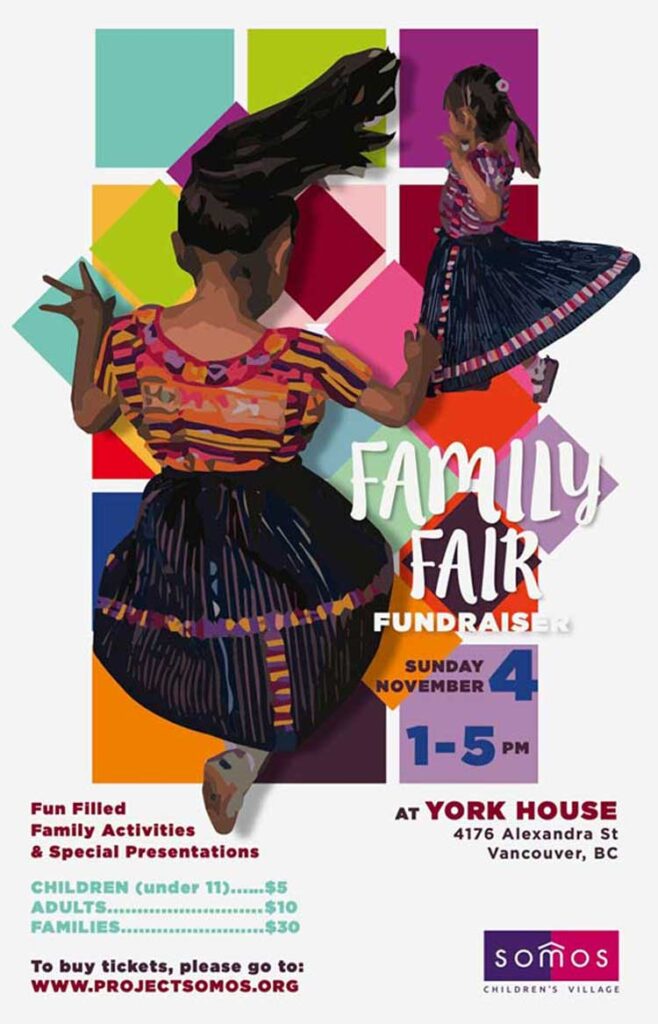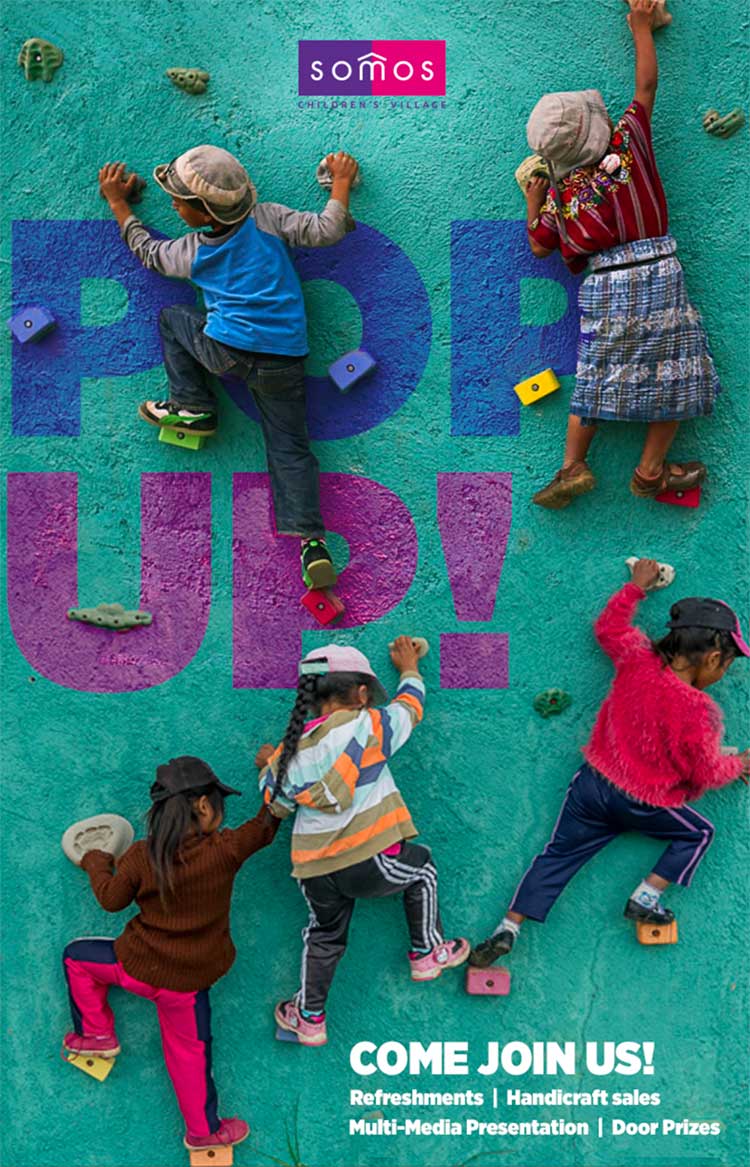 Promotional posters for Somos' annual fundraiser.
Wall On The Fly was privileged to partner with Project Somos, an inspiring eco-sustainable community dedicated to breaking the cycle of poverty in Guatemala. Project Somos aims to provide families in need with quality education, housing, and access to healthy food, fostering positive change and empowerment within the community.
Each year, Project Somos organizes a Gala event in Vancouver as a means to raise crucial funds and increase awareness about their mission. As a creative partner, we have had the honour of supporting their cause by providing designs for various promotional materials, including posters, social media assets, and other collateral.