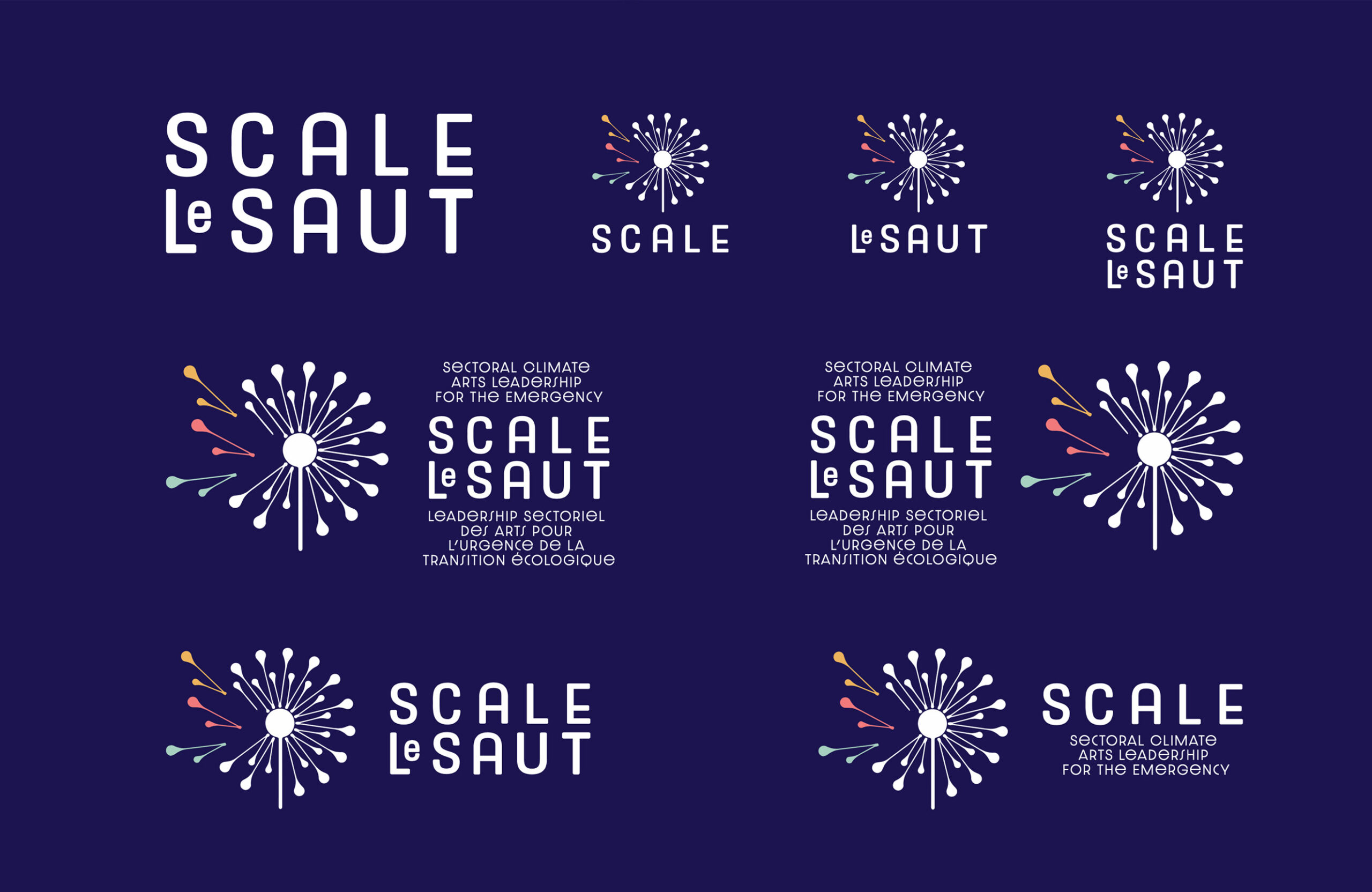 Variations of the bilingual logomark.
Scale / Le Saut is a unique and visionary organization that serves as a national hub for artists and cultural organizations in Canada, working at the intersection of culture and climate. Established in 2021, their primary mission is to facilitate a coordinated and impactful response to the climate emergency within the arts and culture sector.
Our collaboration with Scale / Le Saut centred around designing their logo and developing a Phase 1 website that embodies their mission, values, and vision. To begin the design process, we engaged in an brand exploration workshop, where we sought to understand the essence of Scale / Le Saut and develop both a descriptive and visual language in order to provide a structure and context for the brand.

The resulting logo we created for Scale / Le Saut visually is an amalgamation of creative energy, a sense of urgency and a playful spirit. It is also a network, capturing the essence of collaboration and movement, and symbolizing the collective power of artists and cultural organizations coming together for a common cause.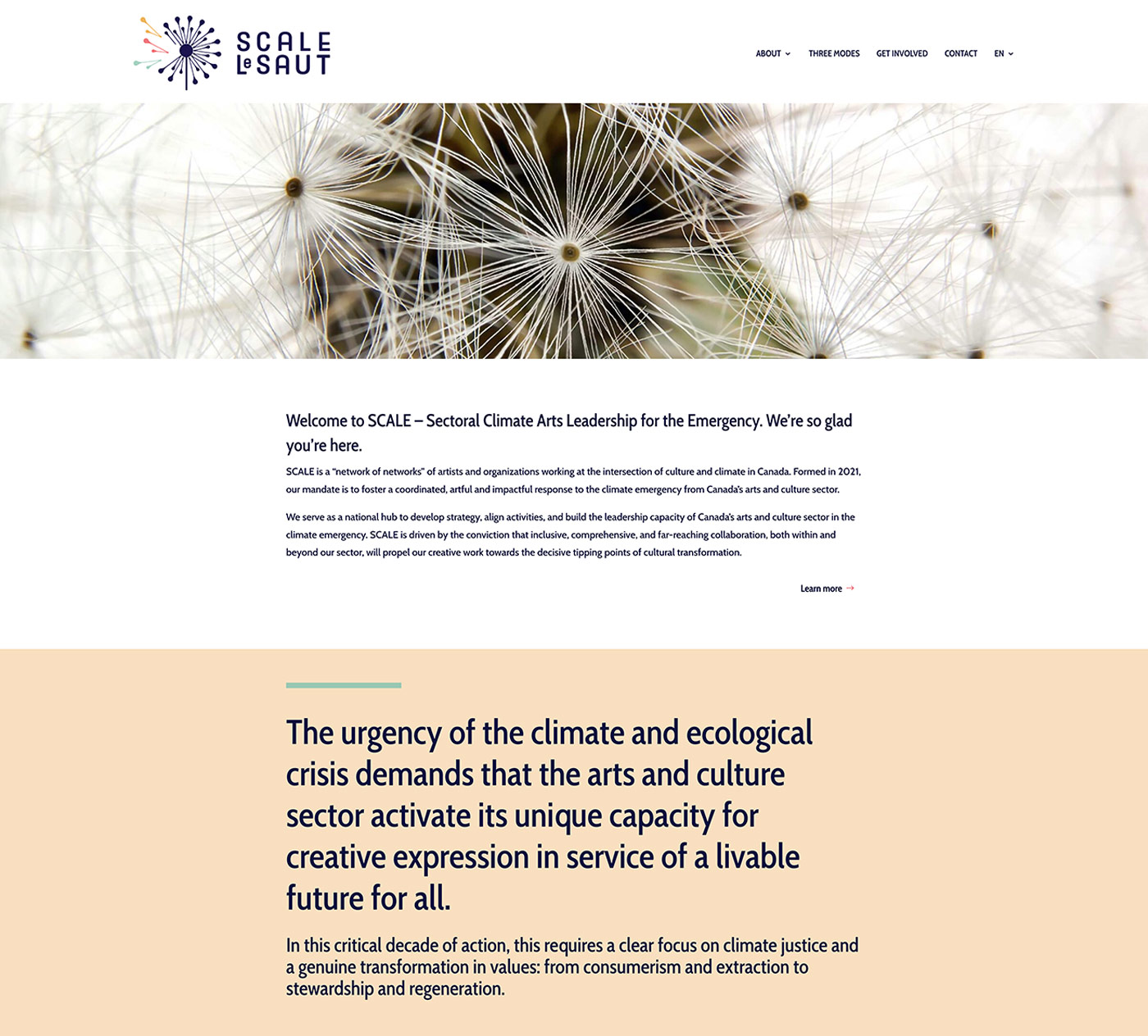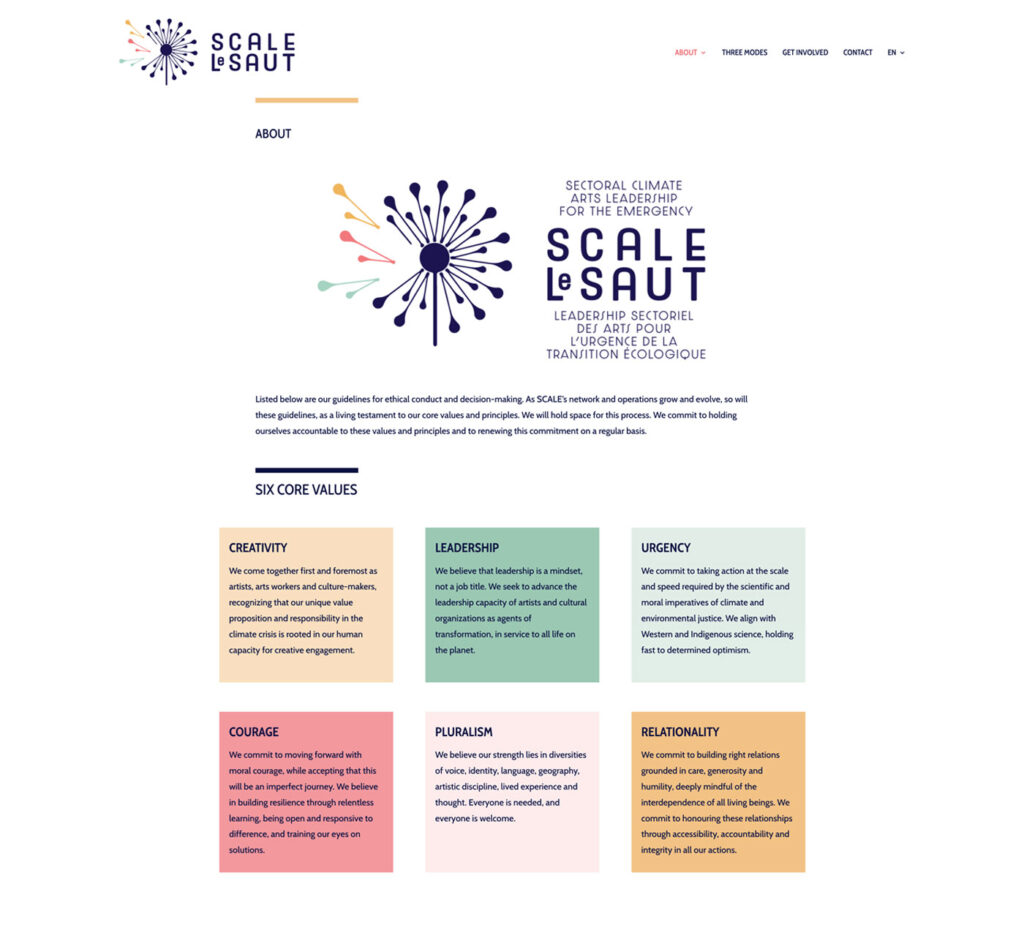 Moving forward, we embarked on the development of their Phase 1 website, which serves as a digital platform for communication, resource sharing, and community engagement. The bilingual website design reflects the artistic and innovative nature of Scale / Le Saut, providing a user-friendly interface that encourages exploration, collaboration, and the exchange of ideas among the creative community.