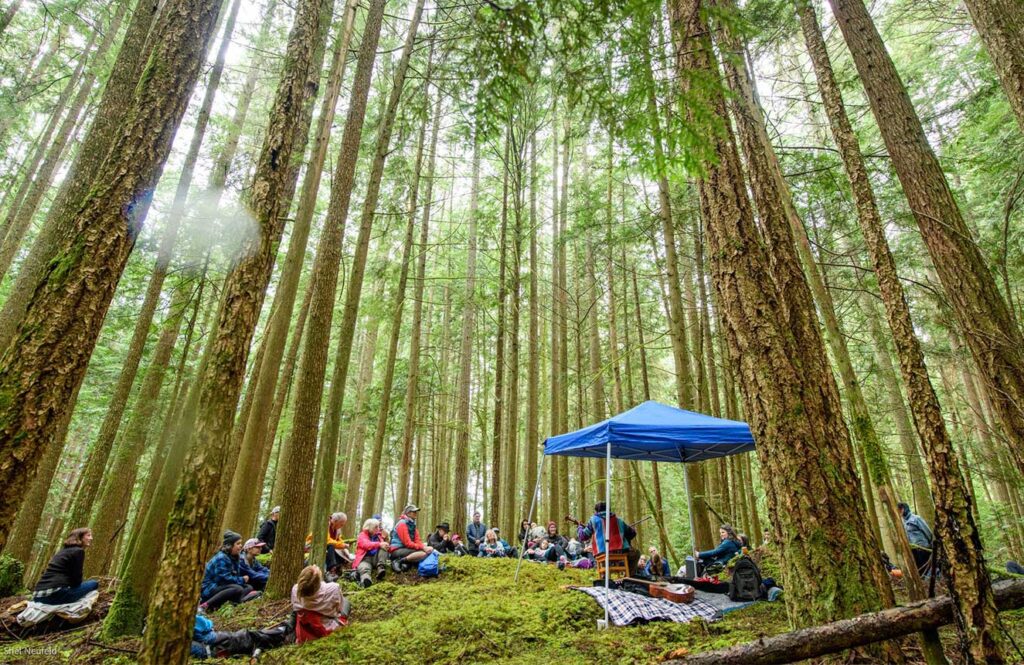 Celso Machado performing on the Midway Mossy Stage in Songbird Forest. Photo by Shel Neufeld.
The Songbird Concert Series, organized by our non-profit organization, The Living Forest Institute, was a remarkable celebration of music, nature, and conservation. Over the course of three Sundays in June and July, we had the privilege of hosting enchanting afternoon performances in the endangered Songbird Forest, offering a unique and immersive experience for attendees.
The first concert of the series unfolded on a picturesque Sunday, where approximately 45 people embarked on a challenging hike to the majestic Soaring Eagle Stage. As they reached their destination, they were greeted by the melodic harmonies of the Songbirds, local musicians who captivated the audience with their beautiful performances. The serene forest setting, complemented by perfect weather, created an unforgettable ambiance for all in attendance.
Continuing the enchantment of the Songbird Concert Series, the second performance featured the virtuoso Brazilian guitarist and composer, Celso Machado, who graced the Midway Moss Stage with his playful and joyful compositions. His mastery of the guitar intertwined with the natural sounds of the forest, creating a harmonious and captivating experience that resonated with the audience.
The grand finale of the concert series unfolded on a glorious sunny day at the pinnacle of the endangered Songbird Forest on the Eagle Soaring Stage. Alcvin Ryuzen Ramos and Graham Ord, with their Shakuhachi (Japanese flute) and soprano saxophone respectively, mesmerized the crowd with their melodical sounds. Their performance not only showcased their extraordinary talent but also served as a poignant reminder of the gifts of nature and the urgent need for conservation.
The Songbird Concert Series brought together the power of music and the beauty of nature to raise awareness about the importance of protecting our precious ecosystems. Through this event, The Living Forest Institute fostered a deeper appreciation for the endangered Songbird Forest and the urgent need for its preservation. It served as a testament to the role of art in inspiring action and creating a profound connection between people and their environment.
As organizers of the Songbird Concert Series, we are immensely proud to have facilitated these extraordinary performances and contributed to the ongoing mission of The Living Forest Institute. By blending the artistry of local musicians with the awe-inspiring setting of the Songbird Forest, we created a harmonious symphony that resonated with the hearts and minds of all who attended.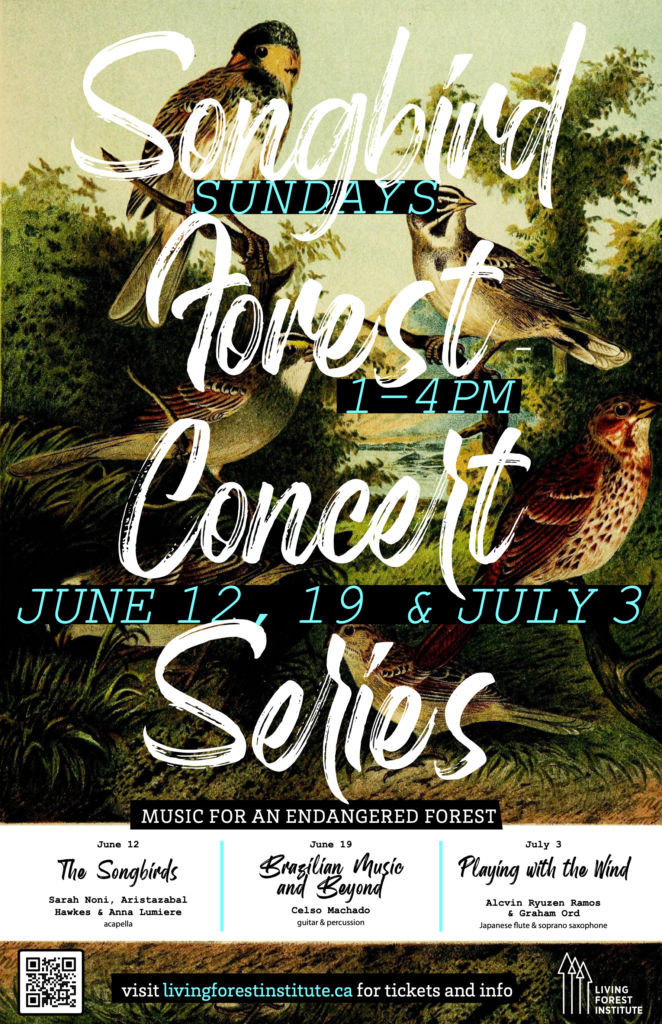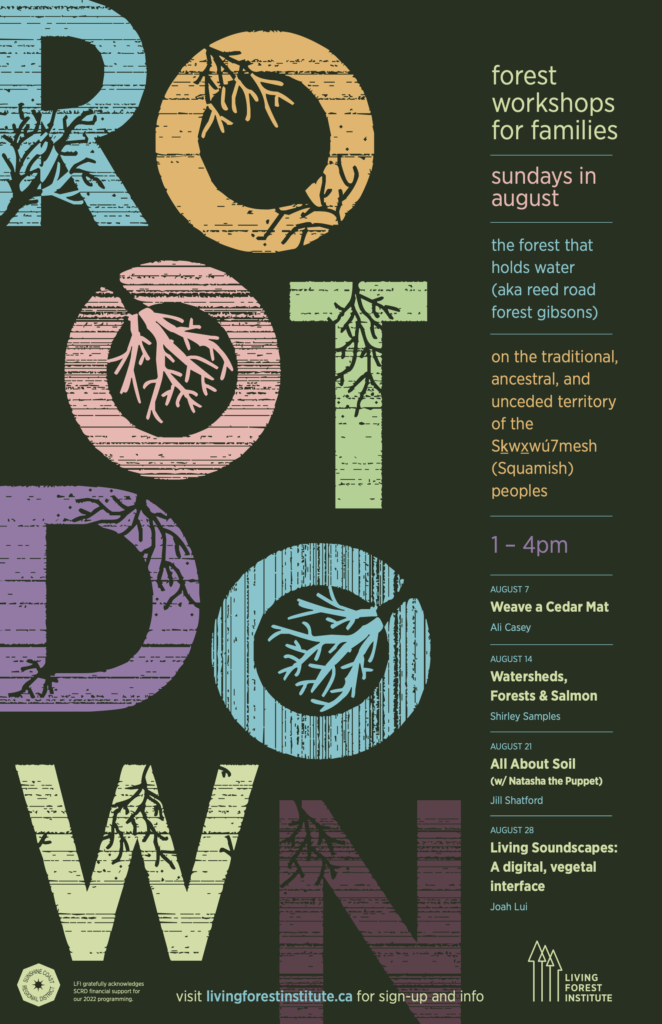 In August, we shifted our focus to another local endangered forest, "The Forest That Holds Water" in Gibsons for a program series called Root Down, offering family workshops on topics that included Cedar Strip weaving, soil health, watersheds and living soundscapes.
UPDATE: On April 10, 2023, we received word that the Songbird Forest has been spared from clearcutting. Instead, it has been designated as a potential old-growth forest, which means it will receive the protection and care it deserves.